Friday, June 16th at:
10 am (last name begins with A-M)
11 am (last name begins with N-Z)
2023's Rocky Mountain Mustang Roundup Mountain Tour will begin driving across the prairie of southern Colorado, experiencing majestic views surrounding Canon City via a drive up Skyline Drive and conclude with a 50-mile mountain cruise up High Park Road of the Gold Belt Tour in to Cripple Creek. This trip is ~111 miles long and should take ~2-1⁄2 hours, not including any stops.
Skyline Drive
Drive your Mustang on a road that ascends and follows the top of a high razorback ridge overlooking Cañon City. Enter this one-way, paved road from U.S. 50 on the west edge of town and see the landscape falls away hundreds of feet on both sides, which is just a bit hair-raising! Cañon City spreads out on both sides of you and there are pullouts to enjoy the view. Towards the top, there is an interpretive display to help you see dinosaur tracks embedded in the cliff face.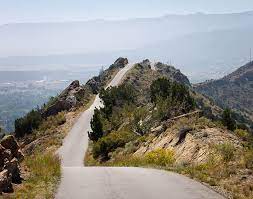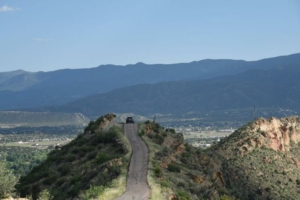 High Park Road
High Park Road and Colorado Highway 9 were originally trails that connected the ranches and farms of the mountain parklands west of Cripple Creek to Cañon City. The Currant Creek Trail followed the route of present day Colorado Highway 9. Well-traveled by American Indians moving between the Arkansas River and South Park, this trail became an important route for the mountain men, explorers and eventually, people and freight headed for the mining camps of Leadville and South Park.
To settlers, the grassy meadows of High Park seemed ideal for raising cattle and horses; however, ranching and farming proved challenging occupations here. Settlers endured summer drought, harsh winters, unpredictable markets, rustlers and isolation. With the gold boom in Cripple Creek, ranchers and farmers enjoyed a convenient market for their products. In 1897, the Fremont County Cattlegrowers Protective Association formed allowing ranchers to work together on common problems and to share information on important issues. Today a few of the original ranches remain, a testimony to the tenacity of early settlers.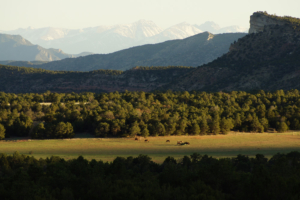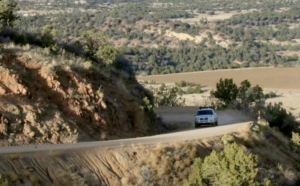 This is not a speed event and will not be timed. All road laws including speed limits must be obeyed. So sit back, relax, and enjoy a cruise with fellow Mustang enthusiasts.